Over time you may find you need additional disk space for your website, additional visits/bandwidth and/or additional email storage.
You can upgrade your service to a package which better suits your requirements at any time.
First, login to your Client Area.
Next, click on Services and then My Services.

Your existing Products & Services will be displayed.
Select the current package that you wish to upgrade by clicking on the Product/Service.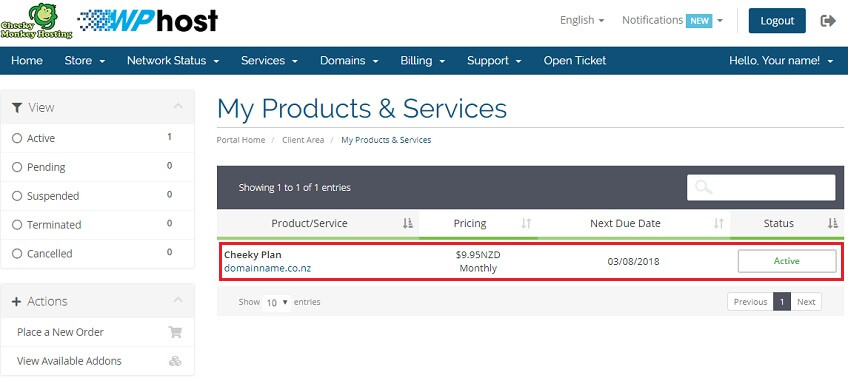 Here you can view and manage your existing package. 
Depending on your existing service, clicking on Upgrade/Downgrade Options may allow you to boost the email storage of your package, power-up your site's resources, enrol your site in managed plugin updates, activate our 24/7 high availability uptime monitoring service or add one of our monthly business packs.
Clicking Upgrade will display the available packages that are available to upgrade your current package to. You can then configure your package and choose your preferred payment cycle.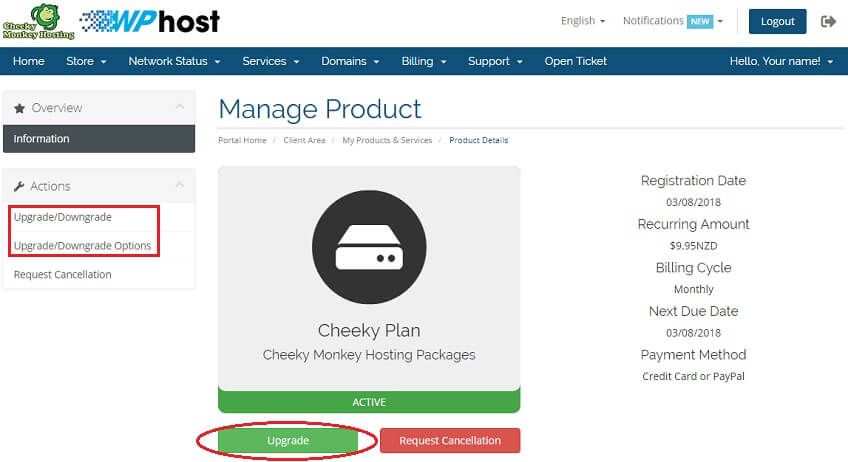 You can also view any available addons that may be available to add to your existing package by clicking on Services and then View Available Addons.

Upgrading your package will automatically calculate any amount to pay and generate an invoice. 
Once payment is received, we will process the upgrade and provision your disk space extensions as soon as possible.