Backups allow you to download a zipped copy of either your entire site or database that you can save to your computer.
First, log in to cPanel using the cPanel login URL, username and password provided to you.
When logged in, click on Backup in the Files section.

To download your home directory backup, click the Home Directory button.
To download a MySQL database backup, click the Database name to download the database backup.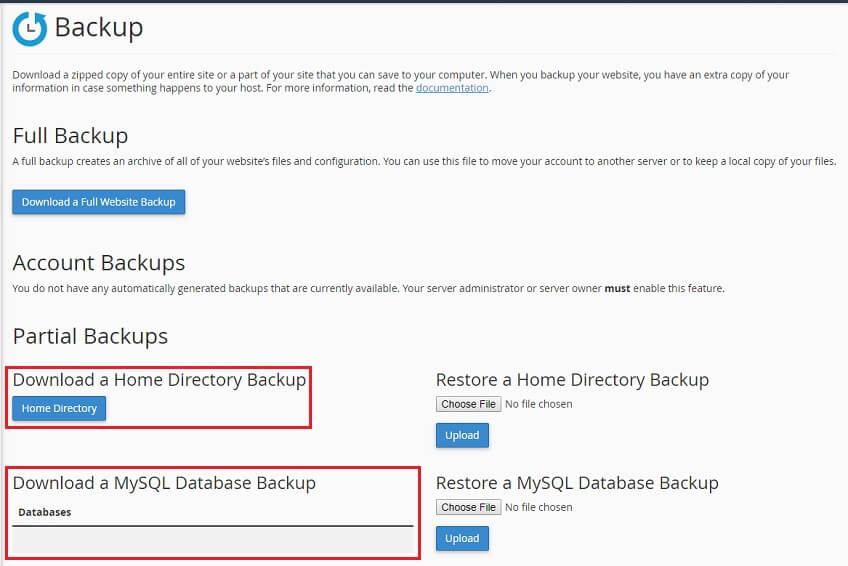 Next, choose the location you want to save the backup to on your computer and click Save.
The backup will be downloaded to the destination you have chosen in a compressed file. The file can then be unzipped on a PC with the appropriate software.
Note: If your browser is set not to ask where to save downloads, the file will be downloaded to your default downloads folder.