Before proceeding to request the cancellation of your hosting package, we ask that you first contact us with any unresolved issues. 
There may be opportunity to reconfigure your service, or upgrade or downgrade your package to better suit your needs.
IMPORTANT
Proceeding with a cancellation request will result in the permanent removal and loss of all files (including images), databases and email from our servers.
This process is irreversible and once removed, your data cannot be recovered.
Acknowledging this warning, if you still wish to proceed, login to your Client Area.
Next, click on Services and then My Services.

Your existing Products & Services will be displayed.
Select the current package that you wish to cancel by clicking on the Product/Service.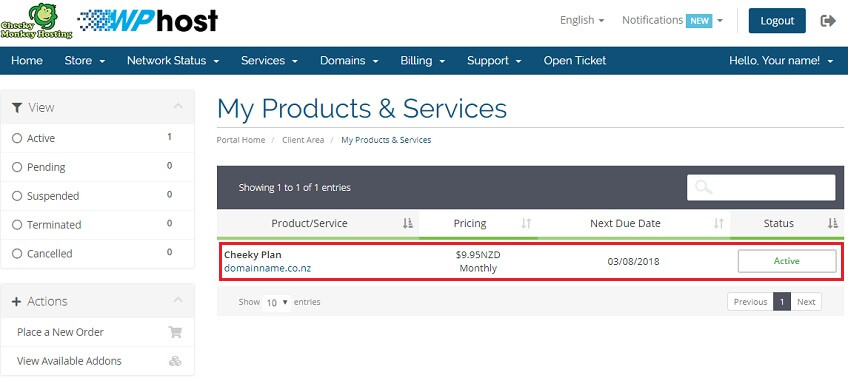 Here you can view and manage your existing package. 
Click Request Cancellation to proceed with your account cancellation request.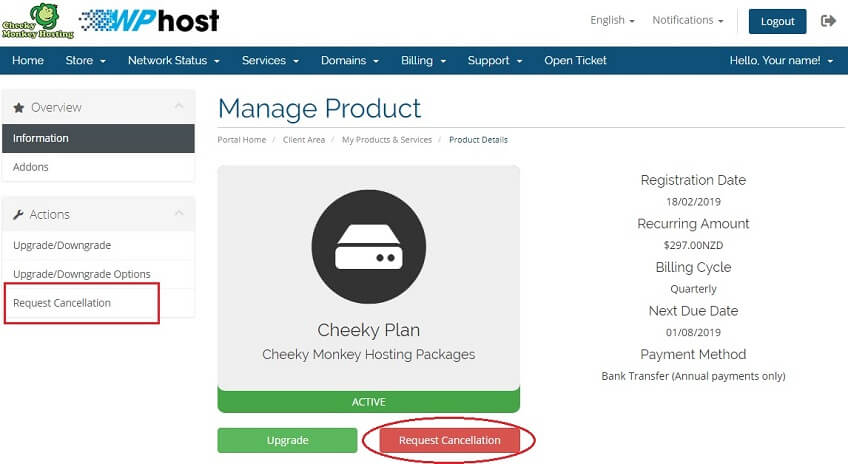 Next, briefly describe your reason for cancellation and select the cancellation type.
Click Request Cancellation.