Your email disk space usage can be viewed and managed from within your Mail Control Panel.
First, login to your Mail Control Panel.
Next, click on Manage Accounts.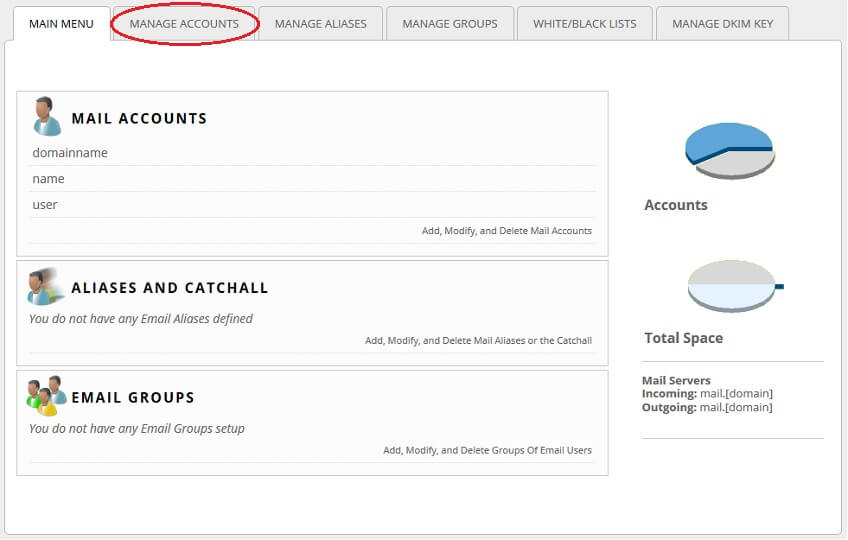 To view how much disk space is available and who it has been assigned to, click on Disk Usage.

After viewing your current disk usage, you may wish to change the allocated email quota. For example, if you have free space you can allocate this to an existing mail account. Or, if you have no more space available to allocate between your accounts you may wish to reduce allocated space against one account and reallocate this space to another account.
First, click back to the Main Menu or the Manage Accounts menu.
Next, click on the mail account you wish to manage.
Click on Advanced Options.
In the Mailbox quota field, enter the amount of space in Mb you wish to assign to the user and click Submit to save.